We're aware of an issue with this stream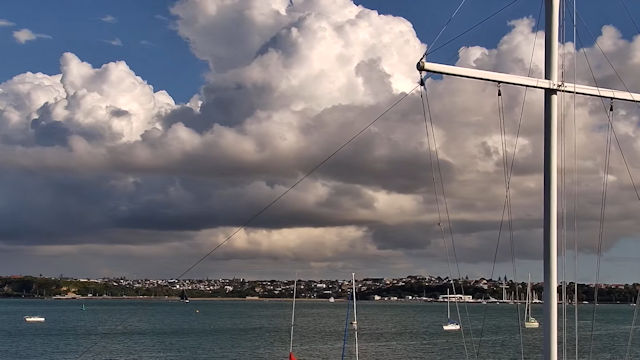 Hauraki Gulf Webcam Views in Auckland
This webcam streaming from Waitemata Harbour in Auckland, New Zealand, is a weather cam that has a lot more to show than sunshine or clouds on the horizon. Stay with this cam during the day and you'll get an almost panoramic view of the Hauraki Gulf as it pans around every fifteen minutes. Is that all? Not by a long way.
Three volcanoes come into shot, albeit in the distance, they're not spluthering lava either but form part of the Hauraki Gulf Marine Park. Maungauika, known as North Head, Motukorea or Brown's Island and Rangitoto Island are just some of the many islands that make this ginormous gulf so uniquely scenic.
If the cam suddenly changes focus, don't go, stay with it as that means there's something exciting happening somewhere. If it doesn't, there's plenty of yachts sailing in and out of the harbour to watch and if you join the feed when it's dark, some nice views of the Auckland skyline at night.