We're aware of an issue with this stream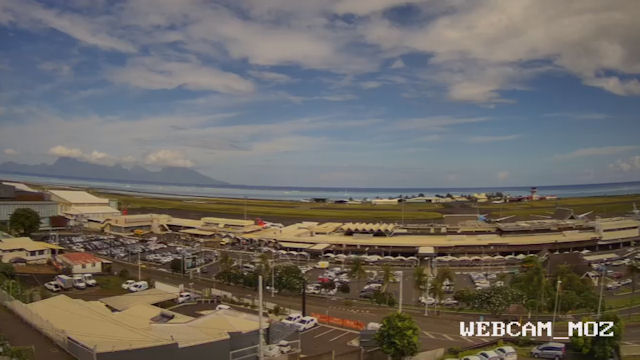 Fa'a'ā International Airport Webcams
If watching planes take-off and land on this webcam live streaming from the Tahiti Airport Hotel doesn't literally take your breath away, then the scenery will.
Fa'a'ā International Airport sits on the north-western tip of the French Polynesian island of Tahiti and is an airport with amazing tropical views. The waves of the Pacific Ocean practically lap against the tarmac of the airport's eleven-thousand foot long runway. The jagged volcanic peaks of the neighboring island Mo'orea are clearly visible across the ocean even when there's low cloud coverage.
Views like these are a great distraction for any nervous passengers gripping the armrests of their seats while waiting for take-off.