We're aware of an issue with this stream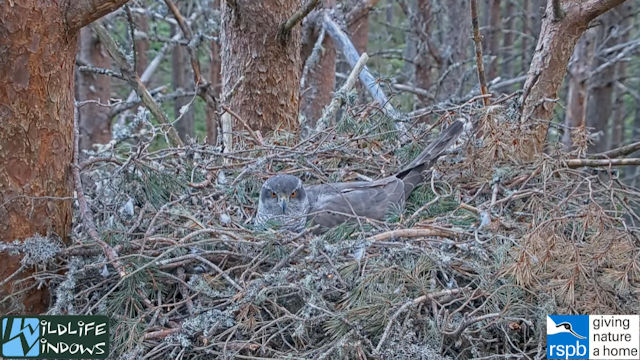 Goshawk Webcam at RSPB Abernethy Forest
This live feed streamed by the Royal Society for the Protection of Birds gives you a chance to keep a beady eye on one of the UK's rarest raptors, the goshawk. They're impressive birds even when they're just sitting on the nest incubating a new batch of eggs.
This nest is tucked well away from human interference in the treetops of the Abernethy Forest which is part of the Cairngorms National Park in the wilderness of northern Scotland. It's hard to estimate the size of this goshawk, even when she takes flight, but goshawks are one of the larger raptors and can have a wing span measuring almost two metres.
Goshawks are superb hunters and, before they were added to the endangered list, were one of the birds favoured by falconers even though they will attack humans who get too close to their nest. When there are chicks to feed, you'll be able to observe the savage side of the goshawks nature. Yes, there will be blood and guts so if you're squeamish, once you've had a look at the chicks, click onto another cam while they're having their dinner.