We're aware of an issue with this stream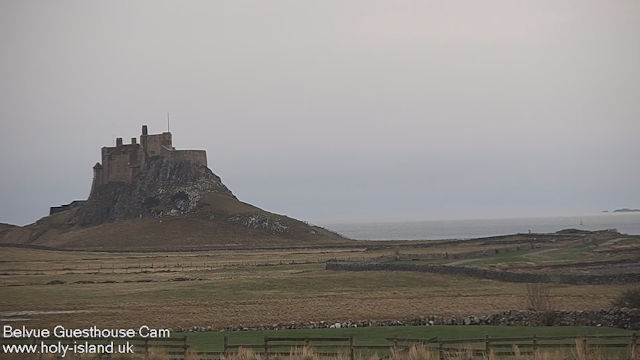 Lindisfarne Castle Webcam
In 16th century Britain when you wanted to avoid the attacks of marauding forces, you either built a castle or learned how to run fast.
Lindisfarne Castle, streamed here by the Belvue Guesthouse, is a massive fortress on Holy Island in the county of Berwick-upon-Tweed that protected its original occupants from Viking invasions. Made even more impenetrable by being cut off completely by the surging tides of the North Sea, it was a safe haven and military garrison.
After falling into wrack and ruin, the castle was restored by a private owner before becoming a property of the National Trust. Sadly, while having your own castle may be great, the upkeep is a serious drain on your pocket.