View From Mapes of Millport. (Opens in a new window).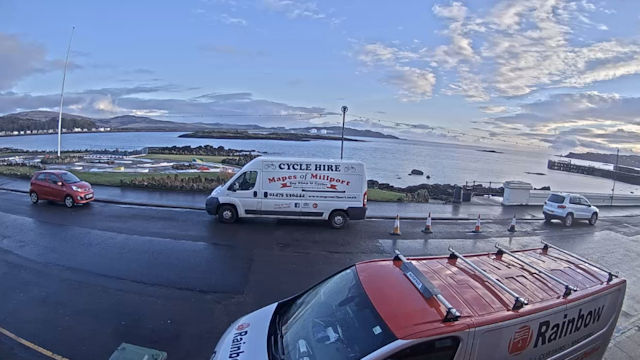 We're aware of an issue with this stream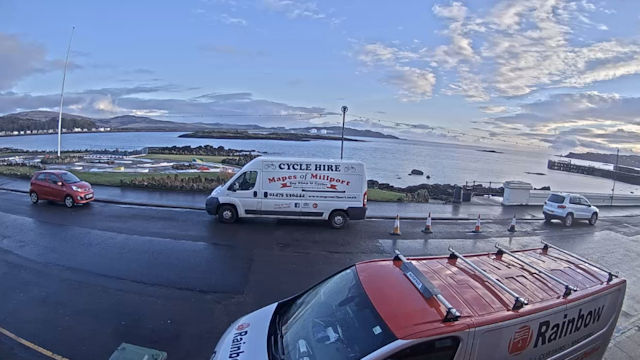 Views of Newtown Bay, Millport, Cumbrae
It's often said the Scots are a canny race and after seeing this webcam feed of Newtown Bay streamed by Mapes of Millport, you'll begin to understand why.
Newton Bay is a super scenic spot that fronts Millport the unique town on the Scottish island of Great Cumbrae. Out in the bay are two small islands inhabited by seal colonies. You can see Newton Bay in all its glory if you peer over the top of Mapes' transit van which is strategically parked right in front of the cam. Still, if you're ever in Millport, you'll know where to hire a cycle from and as the old saying goes – if you don't blow your own trumpet…