View Islands. (Opens in a new window).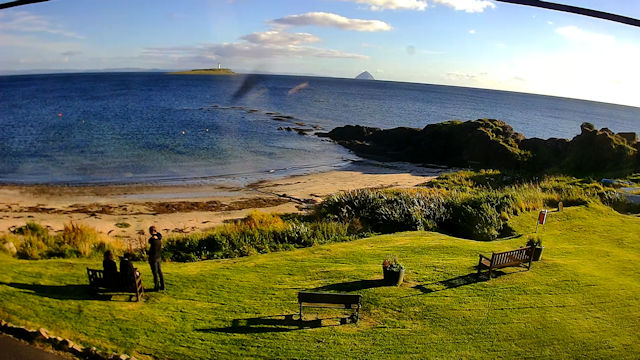 We're aware of an issue with this stream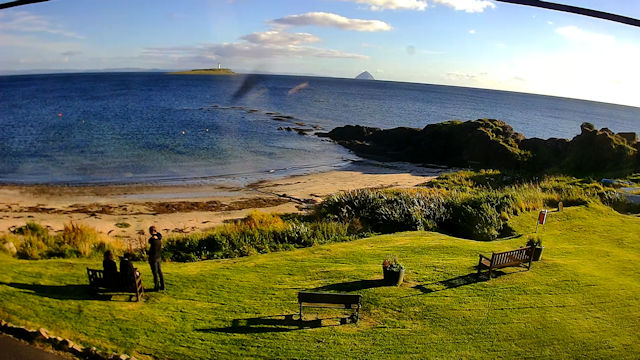 Pladda and Ailsa Craig Island Cams from Kildonan Hall, Isle of Arran
In Wales they boast about how green are the valleys. Here, in Kildonan on the Isle of Arran off the west coast of Scotland, they're well within their rights to boast about the view from their village hall.
The webcam streaming this feed is located on the roof of a century-old building that has served the small community as both a library and a social gathering place over the decades. It's easy to imagine that, after a village shindig, there's been a few proposals made while sitting on those well-situated benches looking out over the Sound of Pladda. Probably not all of them to do with marriage either. If, once dusk starts to fall, you see a light flashing in the distance it won't be the local police arriving to put paid to any shenanigans, but the lighthouse on Ailsa Craig doing its best to keep everyone on course.