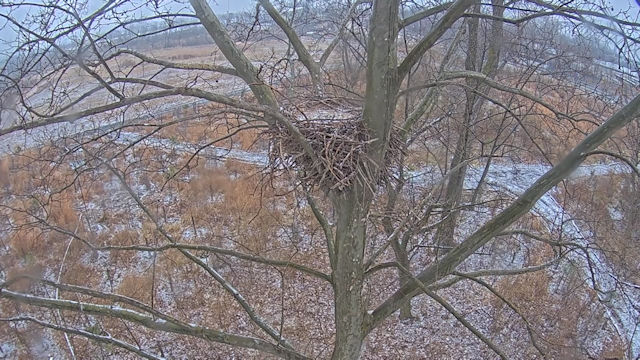 Eagles Nest Cam in Masonville Cove, Baltimore
Whatever ornithologist called these majestic creatures bald may well have suffered from myopia as they're anything but. That's a fact you can check out for yourself with this bald eagle nest live feed coming from Masonville Cove in Baltimore.
While images of bald eagles are common, it's not always easy to get a close up look at one. With this webcam you can – when they swoop in to roost on the nest. The nest is used by a breeding pair so with time and patience, you'll see eggs laid and the new off-springs hatch. Incubation periods are around four to five weeks so keep popping back to the feed to make sure you don't miss the monumental shell-cracking moment.