We're aware of an issue with this stream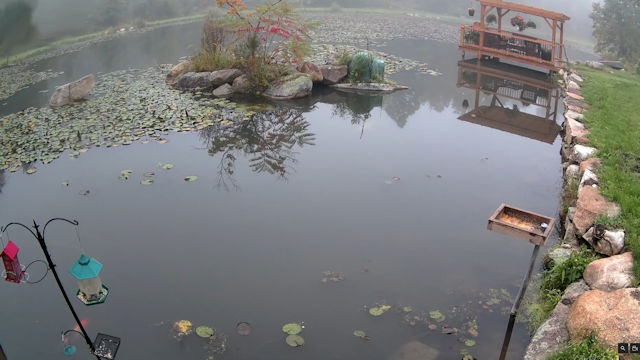 Rehabilitated Wildlife Spotting in the Hudson Valley
If your first thoughts when viewing this webcam are – as far as pond webcams go, this pond live feed being streamed by Raising The Wild is about as stagnant as a pond gets, then you need to think again.
Raising The Wild are wildlife rehabilitators and their pond is in a wooded area of the Hudson Valley in New York state. Keep watching and you'll be surprised by the variety of wildlife that comes to drink at the pond. The species that have been spotted so far are deers, bears, foxes and opossums as well as ducks and geese which take full advantage of the water and go for a swim too as do the Koi that are the permanent residents.
What's in the cage at the rear of the pond? That's the temporary home of an orphaned beaver pup who'll stay there until it's old enough to be released back to the wild.