We're aware of an issue with this stream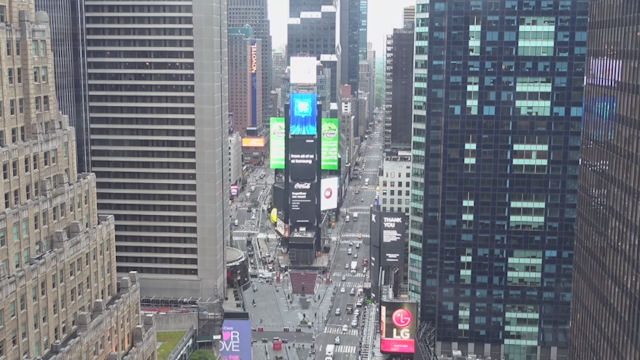 Times Square Webcams
At the junction of 7th Avenue and Broadway, Times Square is the iconic, brightly lit hot spot known as the 'Centre of the Universe' in the heart of Midtown Manhattan where up to 50 million tourists flock every year.
It's not always been an icon of wholesome entertainment and wealth, for several decades (60s-80s) it was a go-to area for the seedier side of town and was known as the 'worst block' with crime levels hugely inflated compared to the rest of the city. It was only in the 1990s when serious investment and political focus on cleaning up the area shifted it from  abandoned and declining into the relative safe haven and bustling commercial centre it is today.
It is noticeably quieter during the pandemic crisis which makes it fascinating viewing!