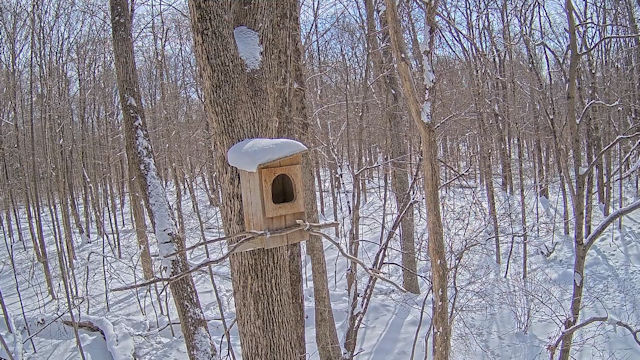 Barred Owl Box Webcam in Ridgefield
Bird spotting can often take time and patience. Some birds have vampiristic tendencies and avoid emerging from their nests in strong sunlight. That can make seeing them even more difficult, but live bird feeds can be a great help. They save you the inconvenience of camping out in the forest under camouflage for hours too.
While barred owls may not be strictly nocturnal, they do like the low light of dusk. Keep a watchful eye on this barred owl webcam, streamed by ThermoClinee from somewhere in the woods of Ridgefield in Connecticut, around then and you may just see one of the small striped birds pop its head out. If not, it means it'll be off having a hoot of a time somewhere else.