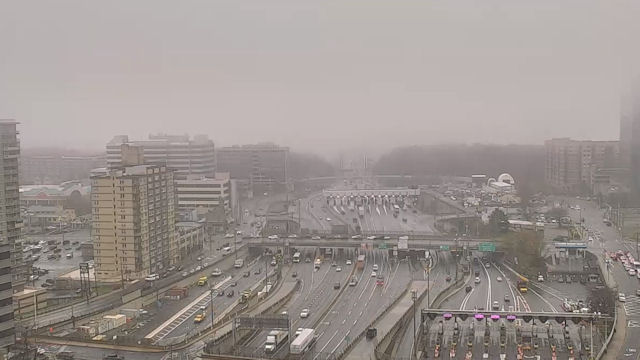 New York – George Washington Bridge
There's no busier live traffic feed in America than this one from the George Washington Bridge. Constructed in 1931, its fourteen lanes span the Hudson River between New York and New Jersey. The five-thousand foot long suspension bridge, named after America's first president, carries a staggering three-hundred thousand vehicles daily. Rightly deserving its number one ranking as the world's busiest bridge.
Check out the George Washington Bridge webcam at night and you'll see the bridge lit up like the proverbial Christmas tree. Take a peek on a winter's morning and you might not see a thing because the view could be whited out by thick fog rising from the river. If you're viewing the George Washington Bridge webcam to see if there are any traffic hold-ups, don't forget to have some loose change or an E-ZPass to hand. There's a toll fee to pay before you can cross over.