We're aware of an issue with this stream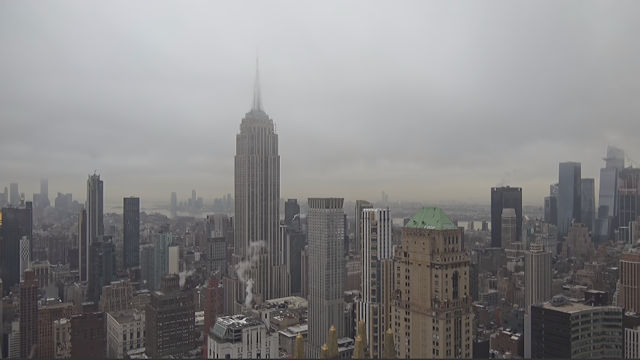 Empire State Building & Manhattan Skyline Webcam
If there's any other structure in the USA as emblematic as the Statue of Liberty then it has to be the Empire State Building.
The magnificent art deco skyscraper was built in the early 1930s and although it has long since been surpassed by many other high rises by stature, it still remains one of the most outstanding buildings in Manhattan if not in the world.
The Empire State Building's one-hundred and two floors were record breakers in their day and continued to be for almost forty years. Even now, after slipping down to forty-ninth place in the rankings of the globe's tallest building, it isn't any less impressive or iconic than it always has been.