We're aware of an issue with this stream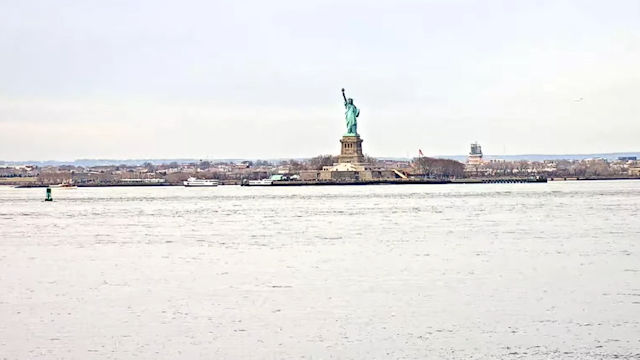 New York City Harbour Webcam
You'll get a better view of New York City Harbour with this webcam streamed by Streamtime Live from the Waterfront Museum than you would if you were sailing on the Staten Island ferry. And you won't need to jostle for elbow room either.
Stay with this cam long enough and you'll get a virtual tour that includes all the iconic sights of New York Harbour you could hope for. It pans by Brooklyn Bridge, Manhattan Bridge and eventually gets as far as the Statue of Liberty if you wait long enough.
It's not short on maritime traffic, especially tug boats, ferries, cargo and cruise ships or birdlife come to that so leave the sound on. If you hear honking in the spring or fall, it probably won't be one of the harbour boats sounding their hooter, but a migrating goose honking to make its presence known.