We're aware of an issue with this stream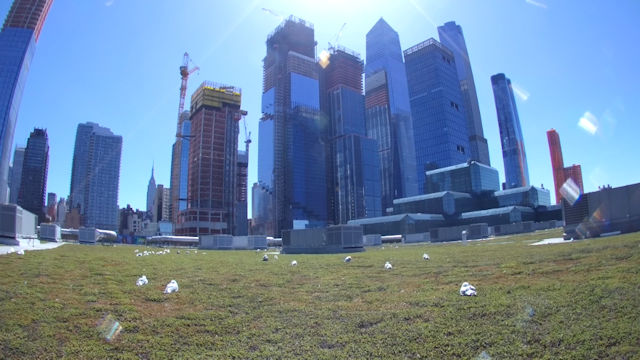 The Javits Center Green Rooftop Webcam
The last place you'd probably expect to find a wildlife sanctuary is among the towering skyscrapers of the Manhattan district of New York. Surprisingly though, there's one on top of the Javits Center on 11th Avenue.
The Javits Center is a one million, eight-hundred square foot glass-walled convention center with a green roof. While the turf-covered roof space's main purpose is to reduce energy consumption, it's become a seven acre garden of Eden for birds, insects and bat colonies.
Watch this live feed from the Javits Center green rooftop and you could see any one of twenty-nine different species of our feathered friends fluttering by. The bats are harder to spot as they only appear at dusk, but to view the bees buzzing in and out of their five hives click on the link below and you'll find the center's very own bee live feed.