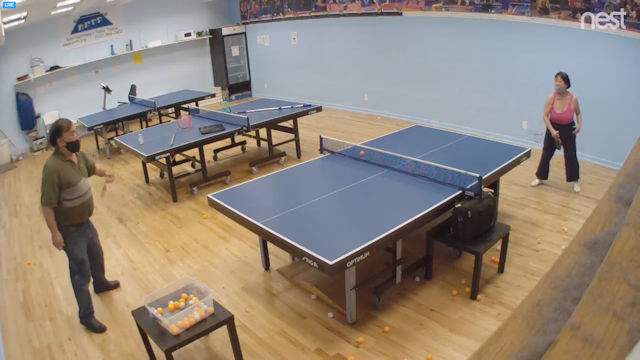 East Northport Table Tennis Club Webcam
Ping pong, ping pong! If you can keep up with the table tennis balls bouncing across the net on these live feeds streamed by the East Northport Table Tennis Club in New York, you won't need to see an optician in the near future.
If you thought table tennis was a kid's game, you need to think again. It takes a lot of skill and agility to even be able to connect bat to ball let alone score a point against your opponent. When they're hit right, those little white plastic spheres can fly at almost one-thousand miles per hour. If you can't visually keep up with the action, you'll just have to make do with the cracking sound of the ball hitting the bat or the table.