We're aware of an issue with this stream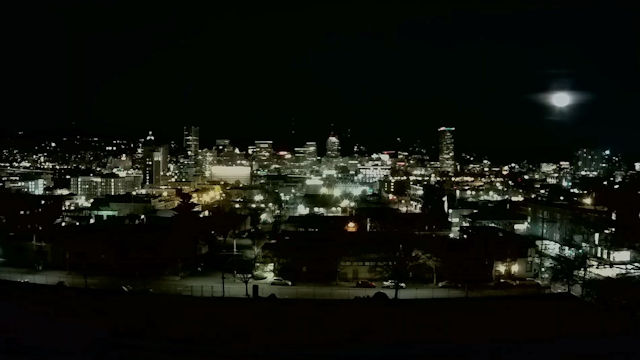 Portland Cityscape Cam
Sisters! There were never such devoted sisters! That's a song that rings true for Portland in Oregon and its twin city of Sapporo in Japan.
Portland and Sapporo have been sister cities since the late 1950s and it's a family-style relationship that has stood the test of time even though Portland's sibling cities have increased ten-fold since then.
But, as sisters have a tendency to do, Portland has to outdo Sapporo in some way. While Sapporo may be miles from the nearest stratovolcano, Portland has its own right on the doorstep. Mount Hood is five-thousand feet smaller than Mount Fuji, and nowhere near as active – it's on the verge of being classed dormant – but its snow-capped peak is equally as scenic as its famous Japanese counterpart.