We're aware of an issue with this stream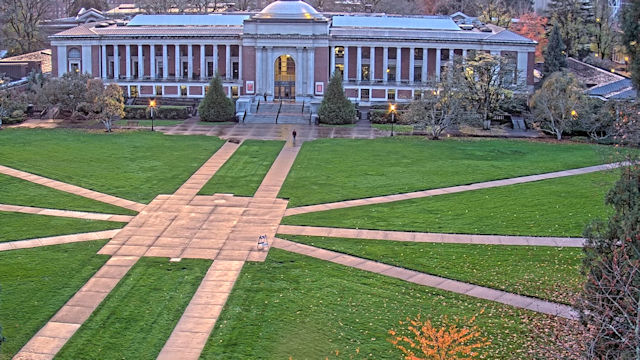 Oregon State University Campus Cams
Oregon State University is a university that loves its webcams and them some, whether they're in Oregon or Louisiana. If that's confused you – read on.
On this collection of cams streaming from the university campus in Corvallis, Oregon, you can take a look around this one-hundred and fifty year old educational facility and in particular at the Memorial Union building which is pretty much the on-site entertainment complex for students – not that that's overly noticeable by the lack of people going in and out.
These cams are great if you like watching the grass in front of the MU grow and the leaves falling off the trees in Bruckner Courtyard and the Community Plaza as soon as autumn comes around. Other than that there's not a lot to see unless you click into the 3D printer feed when the printer is working and wait to see what's produced. They probably won't be knocking out mini versions of the Oregon State University's new coastal research ship RV Taani on the printer though which is a shame.
If you want to see how the ship building is progressing down in the Gulf Islands Shipyards of Louisiana, you can check it out on the Oregon State University Research Vessel Construction Cams. Start putting the champagne on ice – the launch looks imminent.