We're aware of an issue with this stream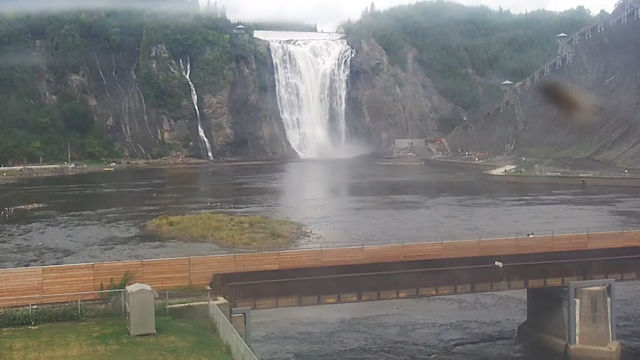 Parc de la Chute-Montmorency, Old Quebec
This live feed from the Parc de la Chute-Montmorency in Old Quebec is one you might not want to watch if you have a weak bladder.
The Montmorency Falls, the streaming cascade of water you can see at the center of your screen, is the spot where the Montmorency River gushes over an eighty-three metre drop at a rate of one hundred and thirty cubic metres per second. While the falls are not quite as famous as Niagara Falls they are around thirty metres higher.
The Montmorency Falls have been used as a filming location in several TV programs and movies. When it is at its most spectacular though is during the summertime international fireworks festival that's held over six consecutive nights. That's absolutely magic so don't miss it.