We're aware of an issue with this stream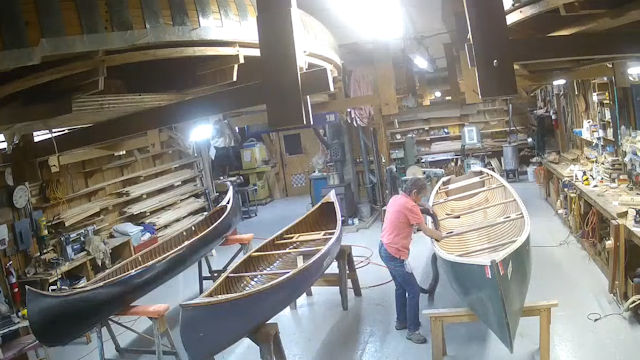 Northwoods Canoe Company Webcam in Atkinson
Drop by this webcam from Monday to Friday and you'll discover a hive of activity that has nothing to do with bees. On Saturdays and Sundays, you'll need to find something else to watch as the cam goes off.
Thanks to Rollin Thurlow of the Northwood Canoe Company in Atkinson, Maine, during the week, you can watch hand-crafted wooden canoes being made or repaired. Rollin and his crew make it look easy, but then he's been doing it for forty years and that's something that shows in the quality of his finished crafts.
Where does everyone disappear to on weekends when the woodworking stops? Probably doing whatever floats their boat like paddling down the Piscataquis River or across Boyd Lake. Let's hope they have plane sailing on all of their trips.