We're aware of an issue with this stream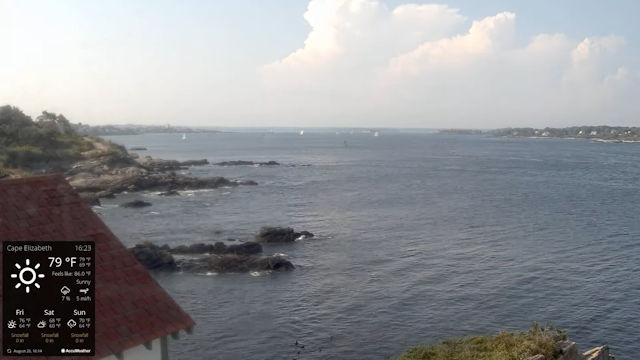 Casco Bay From Portland Head Light
It's not surprising there's a lighthouse on Portland Head in Maine when it has a rocky coast like the stretch you can see on this feed.
This inlet on Casco Bay is constantly busy with fishing trawlers, lobster boats and private yachts sailing in and out of Portland. Without the flashing light to warn shipping about the treacherous coastline, a lot more craft would end up on the rocks and more sailors in the drink.
Portland Head lighthouse has been blinking on and off since it was first built in 1791 preventing many a maritime disaster. Hopefully all you'll spot swimming in the channel now are seals as they make their way in to bask on the rocks or a whale that for some reason has gone slightly off-course.