We're aware of an issue with this stream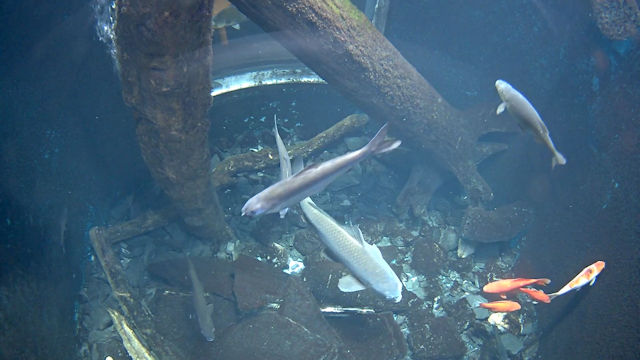 Lake Champlain Aquatic Life Webcams
Here you have three live feeds from Burlington, a city occupying a large chunk of the eastern shore of Lake Champlain in Vermont. It's a city that likes to keep a watchful eye on its environment too.
These feeds are pretty varied and range from a Burlington weather cam to a cam focused on a baby turtle hatchery where turtles are being reared to be released back to the wild plus a cam of aquatic life in the lake waters.
But if you're clicking in to see where the fish are in Lake Champlain before heading there to cast a hook – that would be classed as cheating, and you'd be out of luck anyway. This webcam of Lake Champlain aquatic life is of invasive species and focused on a tank.