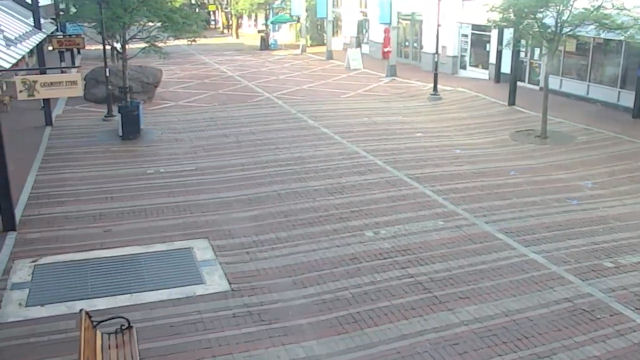 Burlington – Church Street Market Place
Burlington is described as the 'coolest' city in Vermont. Home to only 50,000 or so people, it is a vibrant town and well known for the Church Street area. With street performers, dozens of restaurants, buskers and shops lining the 6 blocks the market place covers, it is an ideal place to soak up the culture and people watch.
Perhaps not so busy during virus times however, but makes for an interesting time to watch! Many people out exercising seem to use the area as it is pedestrianized.