We're aware of an issue with this stream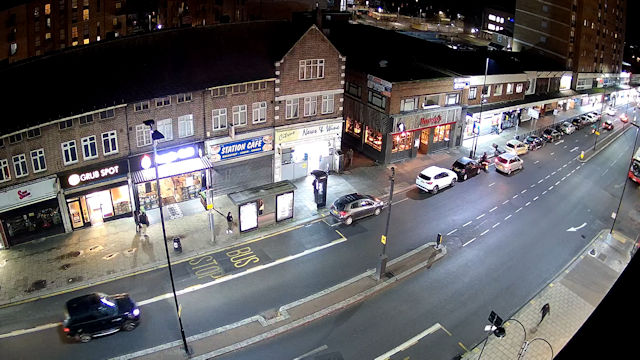 Hounslow High Street Live
If you've managed to surf through all the webcams of amazing places in the world and ended up on this cam streaming from the High Street in Hounslow, England, you're probably having a bad day.
Hounslow, or the London Borough of Hounslow, is part of Greater London and while there are some amazing attractions like the Royal Botanical Gardens in nearby boroughs, there's not a lot in Hounslow.
One way to make watching this Hounslow webcam a little more exciting is to download the timetable for the local bus service, there's those big red double-deckers that occasionally cross the screen, and see how often they run on time. Once you get in the flow and know the timetable inside out, you'll find yourself shouting – there's one due, where is it? Don't be surprised if you find yourself finger tapping your desk in frustration, but then you've probably been doing that since the second you clicked into this Hounslow live feed and who can blame you.