We're aware of an issue with this stream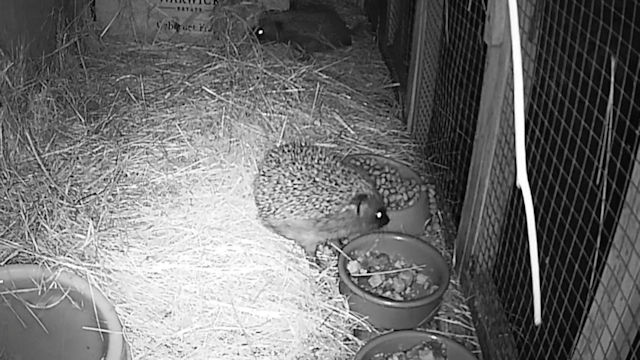 Hornbeam Wood Hedgehog Sanctuary Cameras
Hedgehogs are like the moon and only come out at night so if you've joined these feeds for some snuffling, snorty, Mrs Tiggy Winkle daytime activity, you're going to be disappointed.
These hedgehog cams streamed by the Hornbeam Wood Hedgehog Sanctuary from their rescue centre in Harpenden, Hertfordshire, England, only go live from seven at night until seven in the morning. Hedgehogs are by nature nocturnal creatures so if you see one out and about during daylight, it could mean there's something wrong as was the case with most of the hedgehogs you'll see on these cams.
The Hornbeam Wood Hedgehog Sanctuary cares for injured hedgehogs and orphaned hoglets found in their local area only. If you find a hedgehog or hoglet in distress, but you live miles away, don't call them. Better all round to find a hedgehog rescue centre closer to you.