We're aware of an issue with this stream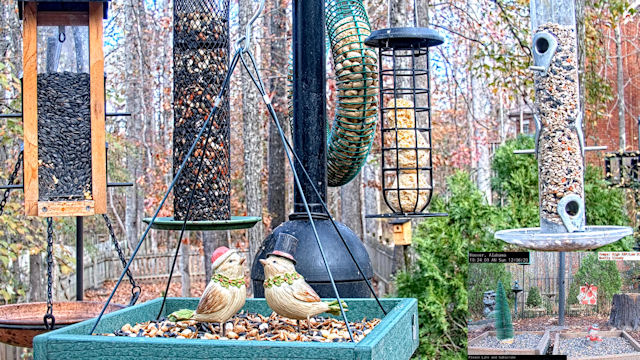 Bird Feeder and Ground Cams in Birmingham
Put out some feeders and there'll be no shortage of critters, plumed or four-legged, who enjoy getting hold of easy food even in urban locations.
There's nothing like having a garden full of wildlife to watch through the window. It's amazing live entertainment. On this live feed streaming from the webcam in Ken Little's backyard in Birmingham, Alabama, spot birds as they flit in and out and squirrels popping in for a quick snack or two.
Ken could well be overdoing the food supply though and if he doesn't cut down on his generous offering, most of the local wildlife will soon be overweight.