View Volgograd. (Opens in a new window).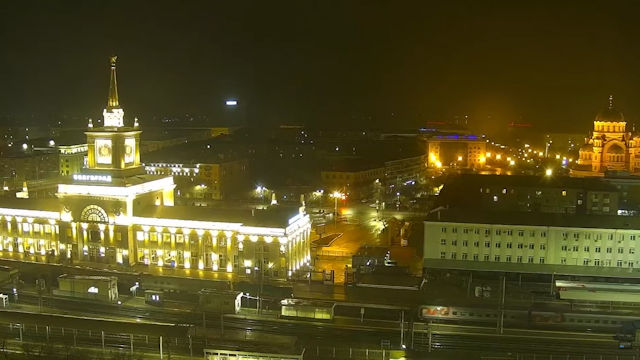 We're aware of an issue with this stream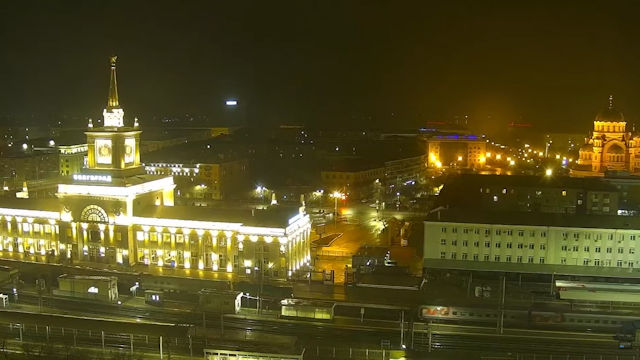 Volgograd Train Station and Centre Webcam
Probably the most emblematic monument in Volgograd, previously known as Stalingrad, in Russia is The Motherland Calls statue which is the biggest statue of a female in the world. Sad to say, you won't get a glimpse of the statue as this webcam is focused on the Volgograd's train station.
The train station does have some merits if you like Russian architecture and is certainly more attractive than the other structures around it. This station was built in the early 1950s after the original was destroyed during the Battle of Stalingrad in WW2. The train station's interior is even more impressive than its exterior as the walls are made of marble and the ceilings painted with murals depicting battle scenes. Sadly, with this cam, you can't see those either. There is plenty of train movement though so that's something to look at if nothing else.