We're aware of an issue with this stream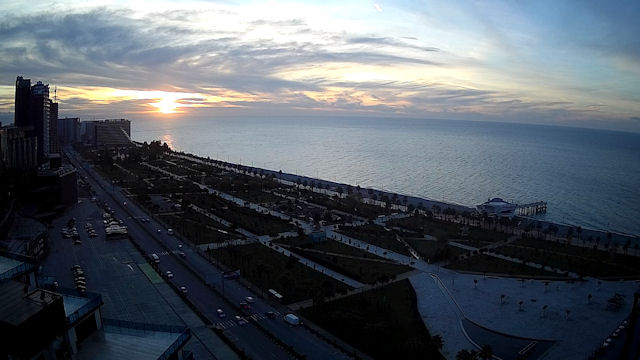 Batumi Webcams
Batumi on the west coast of Georgia is a major shipping port and a place where avid gamblers go when they can't afford a trip to the bright lights of Las Vegas.
Facing out onto the Black Sea, Batumi is blessed with a fantastic beach and has enough attractions to keep anyone away from this resort city's casino tables. From botanical gardens to interesting museums, ancient Roman ruins and an historic Old Town worthy of exploring, there's plenty of sights to see.
The only thing Batumi hasn't got that Las Vegas has, is a warm, dry winter. Go then and you won't feel guilty about putting your chips on the tables. It'll be too wet and chilly to go sightseeing.