We're aware of an issue with this stream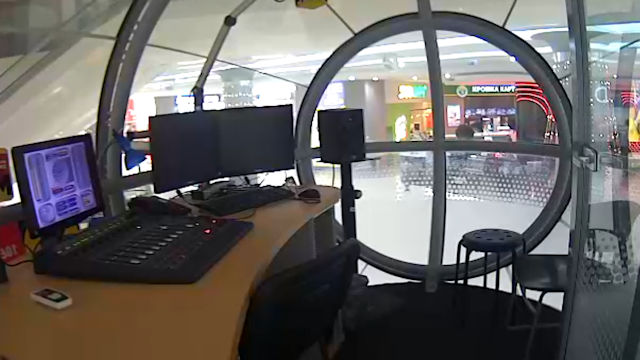 Radio Station DFM106 in the Oz Mall, Krasnodar
Most of the time radio presenters get to hide away from public view. That's not the case with the DJ's that present Radio DFM106.
The presenters of this Radio Volna wavelength are in full view of not only anyone who clicks in to view this webcam, but of the shoppers in the Oz Mall in Krasnodar where the radio station broadcasts from. Well, they would be if they were there all the time.
That's one of the great things about the advancement of technology. Now there's no need to sit waiting for a song to finish or be ready to queue in the next one. All you have to do is pre-program a whole day's playlist then disappear off to have a cup of coffee or a wander around the shops. It's a nice job if you're on the right wavelength.