We're aware of an issue with this stream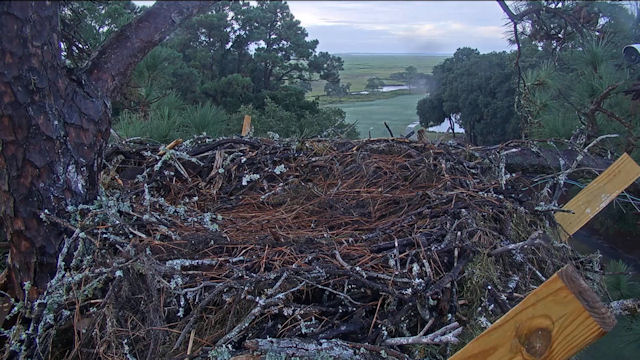 Savannah Osprey Nest Cams
A pair of ospreys have settled into this nest since 2017, where they took it over from some owls, and gave it a spruce up! The location is overlooking the Landings golf course on Skidaway Island near Savannah in Georgia.
Once the female has laid her eggs, she stays put for the majority of the time to safeguard them while the male goes fishing and brings back food to the nest. Once the chicks hatch and no longer need too much protecting, the female will also leave the nest to go hunt for food.
When we looked, we didn't catch the ospreys in the last 12 hours on this webcam – see if you can spot them, you can rewind the stream to try!