We're aware of an issue with this stream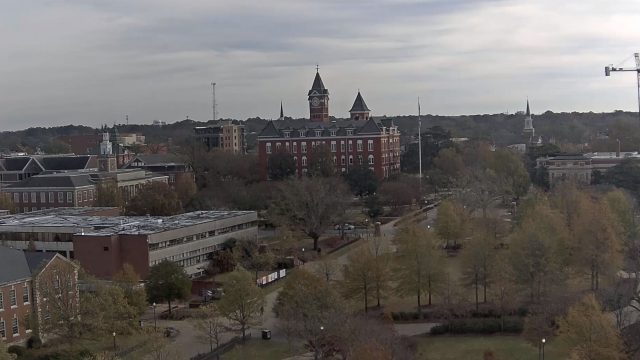 Auburn University & City Webcams
Fresh air and exercise is good for the brain cells, and students studying in Auburn, Alabama, have no excuse for spending their free time indoors even if they're cramming for exams. 
Auburn has been doling out education in its university lecture halls since the mid-19th century and there's plenty of historic buildings on the campus from that era to prove it. Life isn't all about learning though and neither is this city in eastern Alabama.
Auburn is surrounded by fantastic countryside on all sides. Hiking the Appalachian foothills, around Lake Chewacla or through the Tuskegee National Forest, are great weekend escapes and much more fun than studying from dusty books.