We're aware of an issue with this stream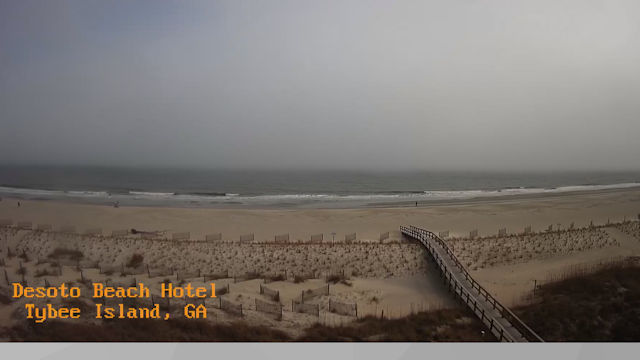 Tybee Island Webcams
Take a look at this live feed streamed by the Desoto Beach Hotel of Tybee Island and if you've never seen the place before, it's easy to be convinced it's the Caribbean. It's not.
Tybee Island lays snug up against the coast of the US state of Georgia. It's separated from the mainland by the Savannah River on one side, the Bull River on the other and the North Atlantic laps against its eastern shore.
With around five miles worth of beaches, not surprisingly, Tybee Island is a vacation resort popular with the locals from the nearby city of Savannah. They head there to indulge their love of sun, sand and shucking oysters. It's an elemental combination for a romantic weekend that's impossible to resist.