We're aware of an issue with this stream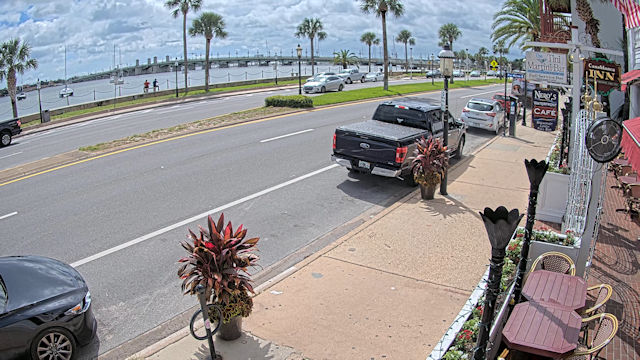 Tini Martini Bar Webcam, St. Augustine
If you joined this live feed streamed by the Tini Martini Bar in St Augustine, Florida, hoping to see some Tom Cruise-style cocktail shaker moves, you're going to have to find a different cam.
The Tini Martini Cocktail Bar's cam is pointed at a very scenic part of the city that includes a table on their terrace, the highway, the sidewalk, yachts moored on the Matanzas River and in the background, if you squint hard enough, you'll be able to spot the Bridge of Lions.
The Bridge of Lions is an elegant piece of architecture adorned with castle-like turrets and statues of lions which are the copies of the famous Medici Lions in Rome. Sadly, the cam just isn't close enough for you to be able to see the bridge swing open to let the boat traffic sail through so you'll have to make do with watching the traffic and pedestrians passing instead.