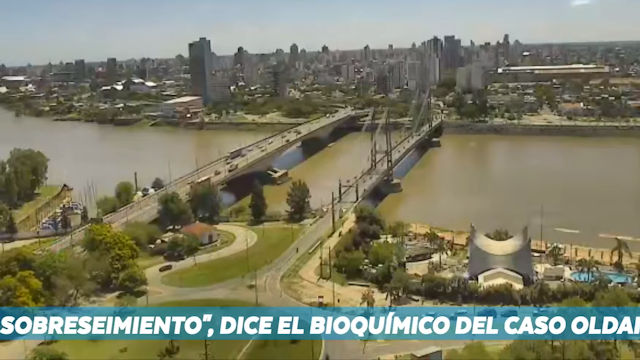 Santa Fe Cityscape Webcam
This live feed streamed by the daily Argentinian newspaper Uno Santa Fe is dual purpose. One – you can enjoy a stunning panorama of Santa Fe fronted by the Paraná River. Two – you can catch up with the latest news headlines as they roll past on the bottom of the screen.
If you can't read Spanish then you're in luck. The news in Santa Fe is as depressing as everywhere else in the world so ignore the text and feast your eyes on the pleasant view, the boats moored in the marina or the traffic passing over the bridge instead. If you can read Spanish, then the vistas will take your mind off the constant news updates.