We're aware of an issue with this stream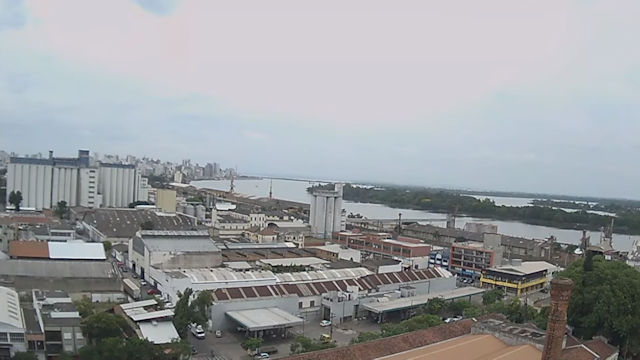 Porto Alegre Webcams
Take a look at Porto Alegre in Brazil with these live feeds from pordosolguaiba.com and you might be misled into thinking it's a riverside city.
Porto Alegre has risen along the lengthy shore of meandering Lake Guaiba. It's a waterway that adds a much needed scenic touch to the city's conglomeration of skyscrapers that seemingly suffocate its historic center.
While it may not be apparent from these Porto Alegre webcams, the city does have a prettier side. Ipanema Beach, named after the beach of the same name in Rio de Janeiro, is a mile and quarter long, superb stretch of sand lined with palm trees and most likely where all the tourists arriving at Porto Alegre airport are heading for.