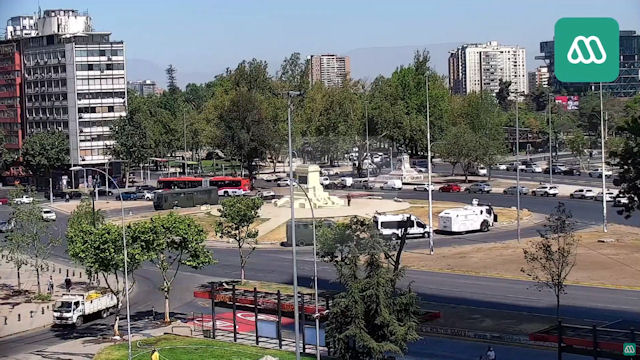 Plaza Baquedano, Santiago
When is a roundabout not a roundabout? The answer to that question is  – when it's the Plaza Baquedano in Santiago, Chile.
While the plaza is circulated by several lanes of traffic, it isn't the customary circular shape but oval instead. Keeping watch on the passing vehicles from a central pedestal is a statue of the general and ex-president who the square is named after, Manuel Baquedano.
Crowds often gather on the Plaza Baquedano to make political protests. Don Baquedano mounted high up on his bronze steed, doesn't blink an eyelid. He's seen it all before.