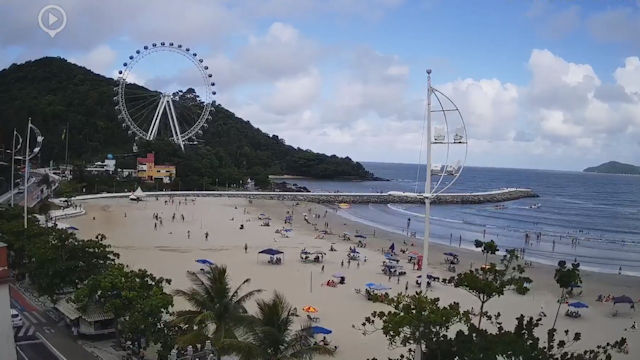 Balneário Camboriú Webcams
There's a view for every mood on these live feeds streaming from Balneário Camboriú in Brazil so flick through them to find which one suits.
Balneário Camboriú is a high rise infested coastal resort on Brazil's south-east coast that faces out onto the South Atlantic Ocean. It may be crammed with skyscrapers and hotels, but its beaches are stunning. Thankfully, in one aspect at least, the architects did a good job and made sure sea views were plentiful from the over-urbanization.
Balneário Camboriú still has more grandiose aspirations though and has installed its own mega-statue on a hill overlooking the city. Similar to Christ the Redeemer in Rio de Janeiro, only a few feet shorter, Cristo Luz oversees the chaos from up high on the Morro de Cruz with outstretched arm – while probably praying for the construction to stop.