We're aware of an issue with this stream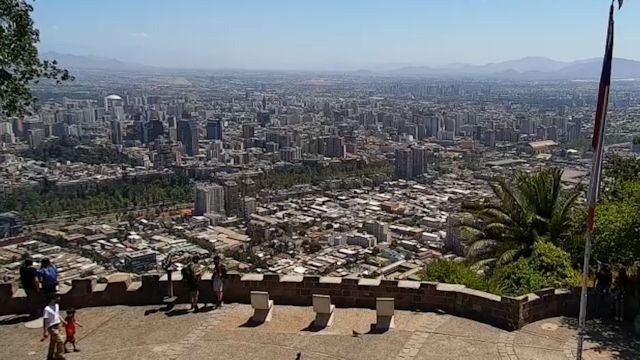 Santiago From San Cristobal Hill
These webcams streaming from high up on San Cristobal Hill give a good idea of the immensity of Chile's capital city, Santiago. It's not small!
While it covers almost two-hundred and fifty square miles, and is home to over five million people, Santiago is a city with incredibly scenic surroundings – albeit distant ones. 
Nestled between the peaks of the Andes and the Chile Coastal Range mountains, Nature gave it a beautiful backdrop no matter what the season. What better place to sit and enjoy the view than on the top of San Cristobal Hill?