We're aware of an issue with this stream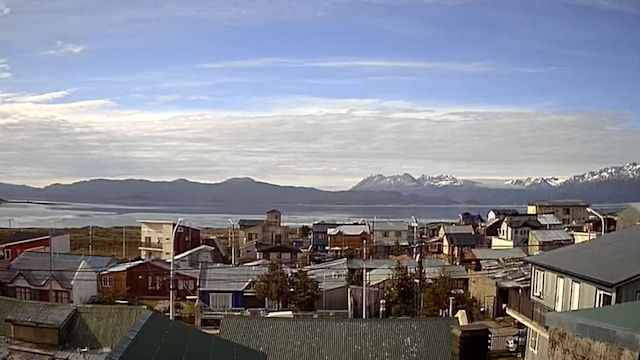 Ushuaia Webcams
Take a digital trip to the very ends of the earth with this live feed streaming from Ushuaia in Argentina.
Ushuaia occupies a southerly geographical position on an Argentinian island known as the Tierra del Fuego or the Land of Fire. While the name might suggest smoking volcanoes, the landscape around Ushuaia isn't one of fire and brimstone, but glaciers, snow-capped mountains and vast expanses of grassy tundra.
There's no other city on the South American continent more south than Ushuaia and that's why it's earned its nickname – the end of the world. That's celebrated in the Fin de Mundo museum with exhibitions of artifacts relating to the region's first inhabitants, ships that were wrecked on its shores and displays about the first intrepid European explorers to venture to this remote location.