We're aware of an issue with this stream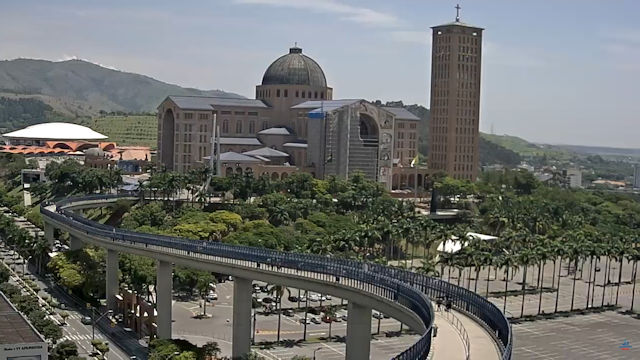 The National Shrine of Our Lady of Aparecida
There's a lot of religious buildings that dominate the skylines of the towns and cities they're in, but none quite so much as the Basilica of the National Shrine of Our Lady Aparecida in Aparecida, Brazil.
Our Lady Aparecida, or the Virgin Aparecida, is the Catholic patron saint of Brazil and the basilica houses the three feet tall, gold-embellished black statuette of her image. The statuette, which is reputed to have been discovered in the Paraiba River by down on their luck fishermen, has been attributed with several miraculous happenings.
Believers flock by the coach load to visit the basilica, which is the biggest of its kind in the world, and pay homage to the image of the Virgin Mary. There's no chance of overcrowding though as the basilica can accommodate forty-five thousand people so there's always room for one or two miracle seekers more.