We're aware of an issue with this stream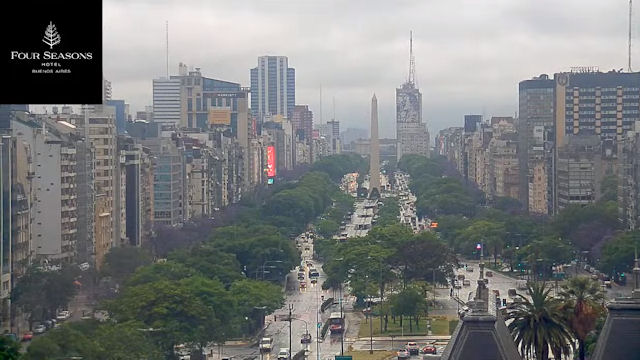 Buenos Aires City & Obelisk Webcams
Many large cities have remarkable national monuments, Buenos Aires in Argentina has the Obelisk.
Built in 1936, the two-hundred and thirty five foot high concrete and stone column commemorates the four-hundredth anniversary of the city's founding.
The Obelisk has had several renovations, been used as a bungee jumping launch pad and dressed entirely in a pink condom. The Obelisk is popular with sightseers of Buenos Aires, but watching the traffic circulating on the sixteen lanes of the Avenida 9 de Julio or eating Argentinian pizza on Calle Corrientes would definitely be a lot more exciting.