We're aware of an issue with this stream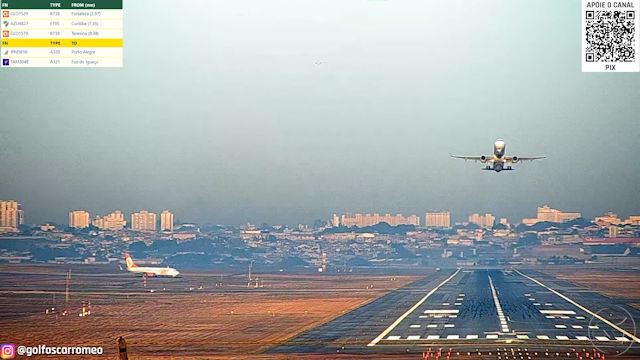 City Scenery from São Paulo Airports
With these live feeds streaming from the airports of São Paulo you can begin to get an idea of the immensity of this Brazilian city as well as see planes taking off or landing.
São Paulo is a megacity that spreads its reach over a staggering one thousand five-hundred square kilometers in a sprawling mass containing some of the highest skyscrapers in the country. They make an amazing backdrop for the air traffic that uses Guarulhos International Airport or the Congonhas Airport.
Sadly, São Paulo suffers from extremely high levels of air pollution that can often shroud the city skyline in a dense fog-like covering. If you click in to take a look on a day when it's particularly thick and São Paulo is obscured from view just hope a brisk wind gets up and blows the smog cloud out over the Atlantic Ocean.