We're aware of an issue with this stream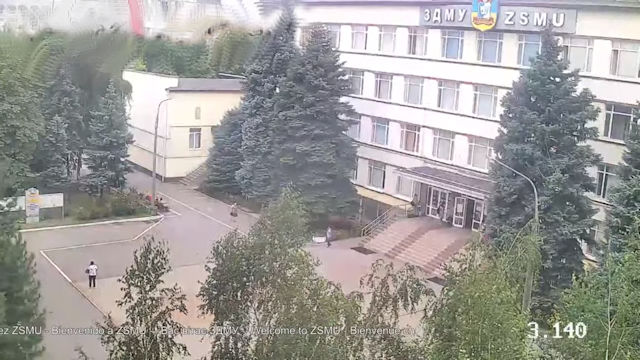 Rotating Views of Zaporizhia State Medical University
When it comes to exciting webcams after watching this feed from the Zaporizhia State Medical University in the Ukraine, you'll probably agree it doesn't rank very highly.
Studying medicine is a serious thing and that's reflected in the somberness of these live feeds. The external views are quite scenic, but it's the floors of the public areas which seem to catch most folk's attention here and in particular the chequered one.
Watch long enough and you'll spot a student or two staring down at it for quite a considerable length of time. It could be they find the geometric design fascinating or maybe it helps them concentrate while they're searching for a miracle cure, but only they will know for sure why they find it so totally mesmerizing.