We're aware of an issue with this stream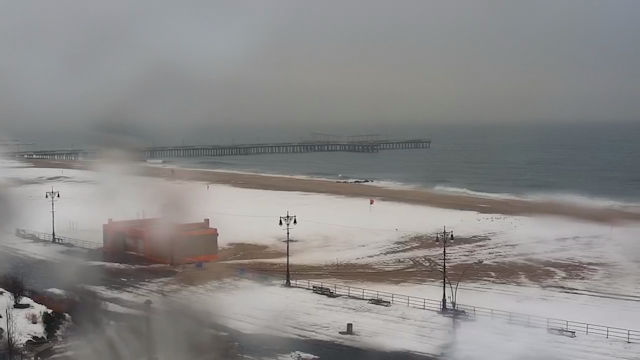 Riegelmann Boardwalk Webcam on Coney Island
Where do New Yorkers go when they're tired of the city hustle? They head over to Coney Island, and take a walk along the Riegelmann Boardwalk to get a blast of fresh Atlantic air.
A stroll along the three mile long promenade lined by Brighton Beach isn't a solitary seaside experience though. If the milling thousands aren't chomping down on a mustard-slathered corn dog or taking a stomach churning ride on the Thunderbolt roller coaster, they'll be heading in the direction of some of the other Coney Island attractions.
Whether they're going to the New York Aquarium, the Ford Amphitheater or are waiting around for the annual Coney Island Mermaid Parade to begin, avoid the meandering masses by viewing the Riegelmann Boardwalk on this BalticLiveCam webcam. You'll have more elbow room than if you were there, but no tasty corn dog unless you make it yourself.