We're aware of an issue with this stream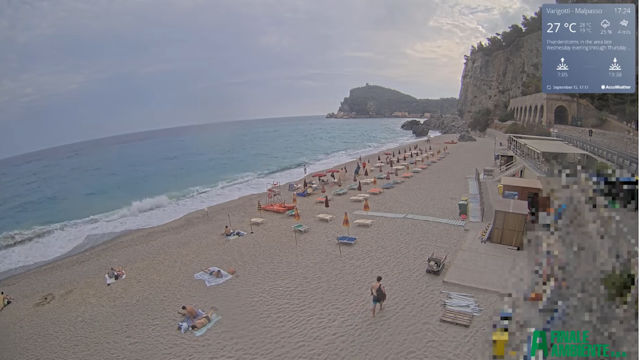 Malpasso Beach, Varigotti
Bello, bello, bellissimo! That's the word that sums up Malpasso Beach in Varigotti, northwest Italy.
It might not be all sand, quite a bit of Malpasso Beach is strewn with pebbles so not the best if you've only got a towel to lay on, but who cares about such trivial details when it's got views like the one you can see on the cam.
Malpasso Beach is just one of several sand and pebble beaches lining the seafront of Varigotti. This nucleus of colorful houses was once a fishing village, but is now dedicated to tourism although not quite in the same mass way as many Italian resorts. Watch this live feed and if you don't find yourself imagining you're on the beach, dipping your toes in the crystalline waters of the Ligurian Sea or sitting at a waterfront table peeling fresh cooked prawns, you probably don't need a holiday.