We're aware of an issue with this stream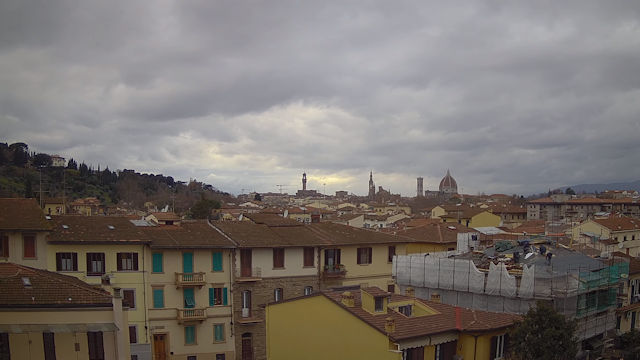 Florence Rooftop View
Get a bird's eye view of one of Italy's prettiest cities with this live feed from Florence. Firenze is bellissimo!
Florence, in the picturesque Italian region of Tuscany, is an artist's dream landscape that's inspired some of history's most famous painters. You don't need to be artistic to appreciate its multi-storied and balconied houses, it's domed cathedral or the mountainscapes surrounding it.
Imagine exploring the streets of Florence with a slice of pizza al taglio in hand and you'll almost be living the Italian dream.