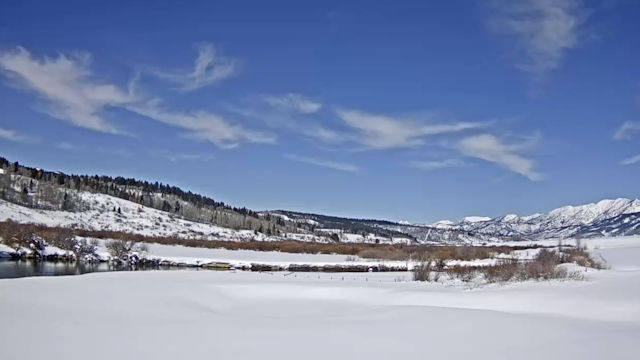 Landscape View from a Sports Ranch in Etna
If you joined this live feed streamed by the Double L Ranch expecting to see a volcano, it's just not going to happen. This Etna webcam focuses on the Star Valley, the Salt River and the Salt River Mountain Range. They're in the west of Wyoming, so you will see some mountains, but they won't be erupting.
Wyoming is one of the USA's least populated areas and with less than two hundred residents, Etna doesn't buck the trend. No matter how long you study this landscape webcam, the only thing you'll see moving are the clouds as they scud across the sky unless a pronghorn or mule deer drops by to quench their thirst at the river.