We're aware of an issue with this stream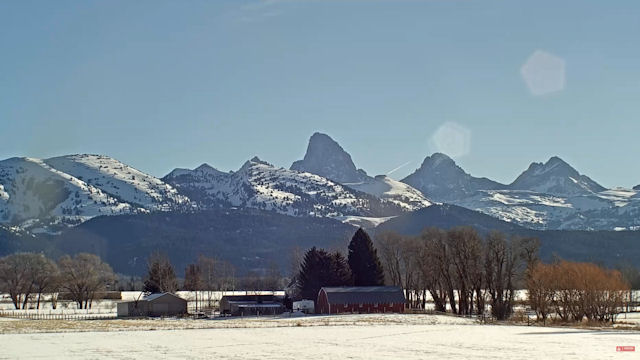 Grand Tetons View in the Teton Valley
To take in the full magnificence of the Grand Teton mountains in Wyoming, you need to be at a distance. Appreciate them to the max through this live feed streaming from the Teton Valley across the state border in Idaho.
The Grand Tetons are a series of jagged peaks surrounded by the three-hundred thousand acres of the Grand Teton National Park. The highest peak in the range is the rugged Grand Teton which towers to a height of fourteen thousand feet.
This entire region is a backcountry camper's paradise complete with endless pine forests, scenic rivers, lakes, glaciers and prolific wildlife. Camping there is a true escape to nature.