We're aware of an issue with this stream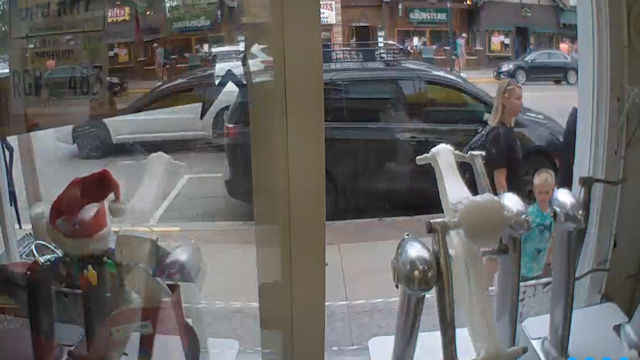 The Taffy Shop Webcam in Estes Park
Watching taffy being made is totally mesmerizing so it's understandable you've clicked into this live feed streaming from the Taffy Shop in Estes Park, Colorado.
Sadly they don't make it twenty-four hours of the day so there's not always bands of pulled sugar being wound round and round on the machine in the window. If there's nothing happening you can do a spot of people watching as they stop to stare inside and drool over the goody display.
When there's no-one around, watching the passing traffic reflected in the glass is not a bad pastime until it's time for the sweet action to start all over again.