We're aware of an issue with this stream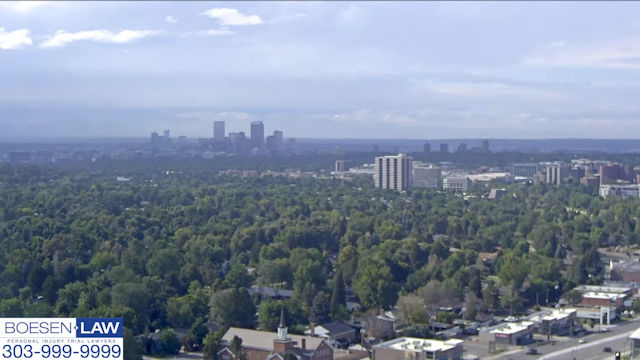 Denver City Skyline
You can thank Boesen Law for this live feed of the skyline of Denver in Colorado. They've done a great job of focusing the cam on exactly the right spot. Getting it a little bit of a closer view would have been even better though.
Denver is backed by the Rocky Mountains and on this live feed, on a clear day, you'll be able to see Mount Evans behind the distant highrises. That's a mountain that can lay claim to carry the USA's highest paved road – the Mount Evans Scenic Byway.
The byway is a popular drive for lazy peak-baggers as the road winds its way around and around the mountain until it reaches the peak's summit at over fourteen thousand feet. That makes Mount Evans one of the few mountains you can get to the top of without having to use climbing equipment.