We're aware of an issue with this stream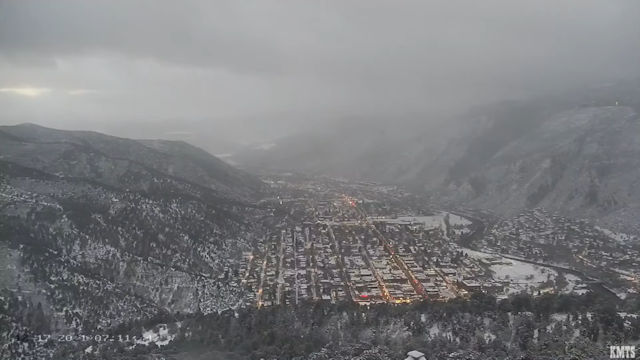 Glenwood Caverns Adventure Park
Life is full of difficult decisions and they get even harder if you go to the Glenwood Caverns Adventure Park in Glenwood Springs, Colorado, where you have to decide if you want your adrenaline thrill above or below ground.
At the Glenwood Caverns Adventure Park, although you can't see it on this cam, you can go down into the depths of the earth below Iron Mountain where there's a series of caves that are full of incredible stalagmites and stalactites. If that isn't thrilling enough there's an above-ground amusement park with roller coasters that will have your stomach doing somersaults and a cable car ride that will take your breath away.
On this cam you can get an inkling of what that cable car trip up to the top of the mountains might be like and what you'd see if you were on it. If you have a fear of heights, this live feed really is the best way to do it.